Group therapy can be effective when members are able to experience being seen with acceptance and compassion. Being seen in a safe and supportive way can help people express and let go of painful memories and integrate more empowering ways being in the world.
Since most members in the group are working on some personal challenge, the power of the healing that can be experienced exceeds what's possible through individual therapy alone.
Group therapy experience
Group therapy can be such a powerful experience that it is not uncommon for someone who is having difficulty verbalizing something painful to get a significant therapeutic benefit from listening to others and lending support. This may then open the doorway for them to share more of their own personal experiences.
Groups honor each member's uniqueness, as well as celebrate the differences, and through this process members often find that they do not feel as different or alone as they once may have felt.
New Men's Group Forming March 22, 2016
I am in the process of forming another BOLD LOVE Men's Group starting March 22, 2016 (or as soon as enough eligible members are available to begin). The BOLD in BOLD LOVE stands for courage it takes for men to be vulnerable, authentic, and compassionate with themselves and others in their lives.
I'm thrilled about continuing to offer this group to the community. I, and others in the group, continue to be surprised by the magic that unfolds when a group of men who desiring more connection in their lives come together in the same room.
You might wonder what might be different or unique about this group therapy.
One example of a difference between this group and other group models is that I will be encouraging person-to-person communication which I learned from studying the Matrix Leadership Model. The idea is that as more and more pairs get connected, a Matrix is formed. Making an investment in these individual connections contributes to the strength of the entire Matrix as a system. For the full description, See below:

Do you want to connect more deeply with others but find it challenging, scary, or disappointing? Do you find it hard to relax and just be yourself? Do you feel confused about what keeps you from having satisfying friendships or relationships?
Please join me for this exploration of men's issues. My intention is to co-create a safe and inviting space for members who are seeking an ongoing group.
The format is part class and part applied learning within the group that will provide tools including, increased flexibility, resilience and compassion, social skills, and relationship skills. The group is a microcosm of the issues we deal with in our lives.
Men in our culture often have fear of intimacy and their emotions. They can have difficulty with empathy when they fear that they may be seen as soft or weak. By helping men share their concerns and fears, groups can ease members past these barriers.
Group therapy and counseling can be useful to break the power of stigma associated with feelings of vulnerability. I believe it's essential for men to feel comfortable with their masculine identity, and this often means exploring the impact of their relationships with their fathers and brothers.
A long term Men's group  has the capacity to support each member as they go through life changes  and offers the opportunity to consult with the group before making major life decisions.
This group is open to men of all ages, ethnicities and sexual orientations; I encourage viewing differences as opportunity to expand each member's awareness, and create space for the possibility of deeper connection.
Discover:
How to be true to yourself and have boundaries
How to let go of internal obstacles to connection
How to align your intention with your impact in relationships
Below is an example of some of the topics we will be exploring. We will go more deeply into into this journey exploring relationships as the group continues:
Clarifying your intention
Belonging and fitting in
Expanding your connection skills
Feelings and body awareness
Communicating from a resourced place
Setting clear boundaries
Balancing thoughts, feelings, impulses
Deactivating emotional triggers
Taking risks to connect authentically
Familiar roles you play in your life
Expanding emotional range, flexibility
Reflection and opportunity for extended commitment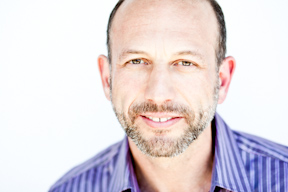 Ivan Skolnikoff, MFT (Lic. #MFC35832) is an experienced therapist and group facilitator who has worked with adults, couples, and adolescents in a variety of settings for over 20 years. His approach combines psychodynamic awareness with the experiential practice of Hakomi Mindfulness-Based Experiential Psychotherapy, and Sensorimotor Psychotherapy. He specializes in areas including: relationship issues, anxiety and depression, attachment issues, trauma, chronic illness, family dysfunction, addictions, career issues and self-empowerment issues.
Logistics: Meeting Tuesdays 6:00-7:45pm at 2127 Ashby Ave, Berkeley; starting March 23, 2016.  Fee is $60.00/week, and the total for the 12 week initial commitment is $720.00 (sliding scale possible, ask for details). Phone assessment included in the cost. For more info, please contact Ivan at 510-496-6029.