With an MA in counseling psychology from the University of San Francisco in 1993, and a Marriage and Family Therapist License in 1999, I have been engaged in mindfulness therapy with clients for over 20 years.
I work with individual adults, couples, teens and groups. My intention in offering therapy is to reunite you with your own innate power that wants to unfold naturally in the direction of greater wholeness.
I work experientially and teach my clients to pay attention to their bodies, their minds, and their true inner nature. Rather than just talking about problems, I can help you connect with the issues viscerally as a way that helps you gain greater insight into your feelings, thoughts and interactions as they develop in our work. My style is direct, interactive, respectful, and collaborative.
Together, we use mindfulness-based therapy to help increase your awareness of present moment experience without judgment or effort. In this state you can notice a deeper level of the beliefs that influence how you show up in the world and how this is expressed through your body.
Our bodies hold a lot of data that our busy minds overlook.
My approach
My therapy style is eclectic. Some of the theories and tools I draw from include Psychodynamic Psychotherapy, Mindfulness practices, Sensorimotor Psychotherapy, Hakomi Mindfulness-Based Experiential Psychotherapy, Cognitive Behavioral Therapy, and EMDR Therapy to name a few. I have found that although theories are useful tools for working with clients, rather than trying to make a person fit into a theory; my priority is understanding what you, as an individual, bring into our sessions.
My approach to problems is strength-based, meaning that I pay as much attention to what makes you feel grounded and resourced as the problems that overwhelm you.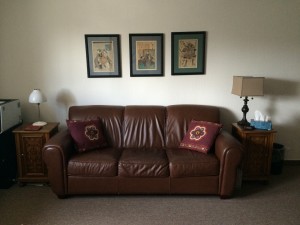 This is a make believe mindfulness therapy session to give you a better sense of how I work, and help you decide if my approach feels like it might be a good fit for you as a client.
There are many factors that go into what happens in a session or what approach I use. Although this is one of a variety of approaches, I find it useful in my work with clients … Read more